Mar 1, 2006
gamma ray - the metro cowboy
The Show Notes
dancing with the stars...the coconut dance...salsa dancing...battlefield 2...the bukol...gamma's trip to the movies...cowboy gear...country bars...steak houses...running races...problems in the philippines...filipinos and the bone marrow registry
Filipino Word of the Day : kamalian (mali) - mistake, error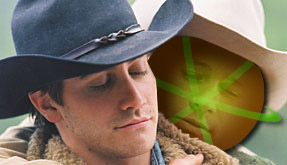 Links
Cheryl Burke pines for sinigang - we know she wants us
What has changed 20 years after Marcos?
It has been brought to our attention that many have found some comments that we made during our discussion of Christine Pechera's struggle with cancer and her urgent need for a bone marrow transplant to have been insensitive and disrespectful to Christine and to those leading the effort to enlist greater participation by Filipinos in the National Bone Marrow Registry.

The Sini-Gang is continually striving to provide our audience with a light-hearted, entertaining show. But it was never our intention to detract from the seriousness of Christine's situation or to downplay the importance of encouraging potential donors to come forward. We hope that she is successful in her search. And to this end, we urge all of our listeners to take the time to join the National Registry, and to spread this message to their friends and family.
You Could Save A Life!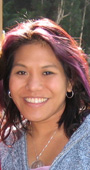 Drastic Shortage of Filipinos in Bone Marrow Registry
Filipina has 3 Months to Find Donor: Christine's Story

Myths About The Donor Testing and Donation Process

Join the National Bone Marrow Registry
Visit www.savechristine.com
or call 1-800-MARROW2



Song Outro: "Noypi" by Bamboo
email us: thesinigang@gmail.com
voicemail: 206-666-gang(4264)
subscribe to the rss feed:
http://sinigang.libsyn.com/rss